Farm holidays near Merano
New adventures await you every day on our family-friendly fruit farm
An unforgettable experience in every season
Walk through the blooming and fragrant apple orchards in spring. In summer you can watch the fruits ripen. Autumn begins at the Gasserhof, the fruits and leaves glow in their most beautiful colours. You are welcome to watch us harvest the apples and of course get a taste of our freshly picked fruit.

Our traditional farm has been managed by our family for several generations. The love for family, land, farm and homeland are the key points of our farming and make our farm authentic.
Farmer Thomas will be happy to answer your questions regarding the life and work on the farm. The loving wife of farmer Thomas, Waltraud, will tell you everything about the preparation and refinement of her lovingly handmade products. And of course, you can also taste and buy our products as a memory of your holiday in South Tyrol or a gift for your loved ones back home in the small farm shop.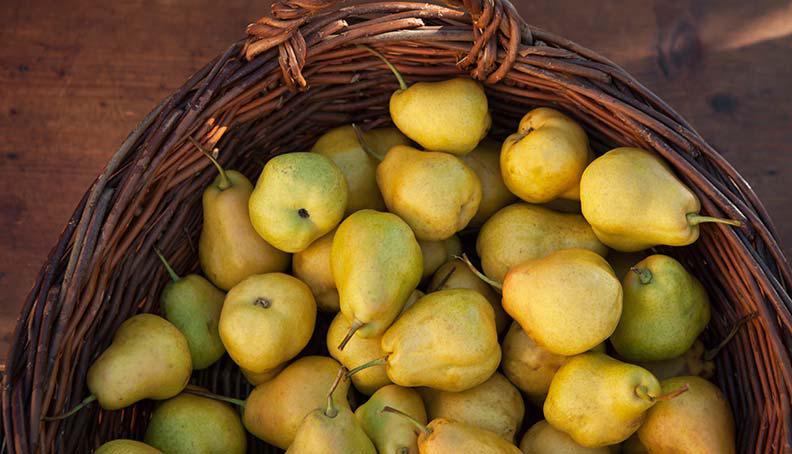 South Tyrolean pears
[1/4]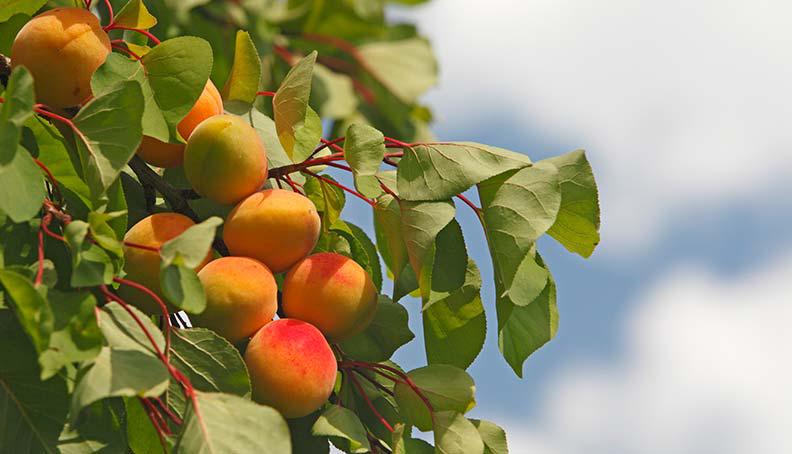 Apricot tree
[2/4]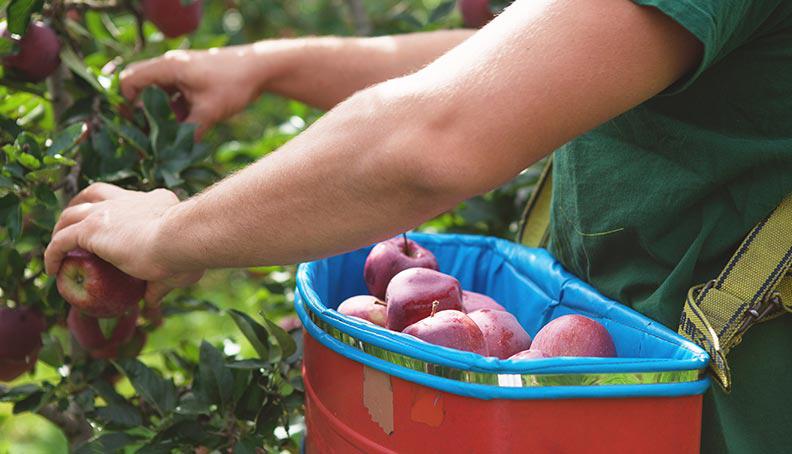 Harvest time – South Tyrolean apples
[3/4]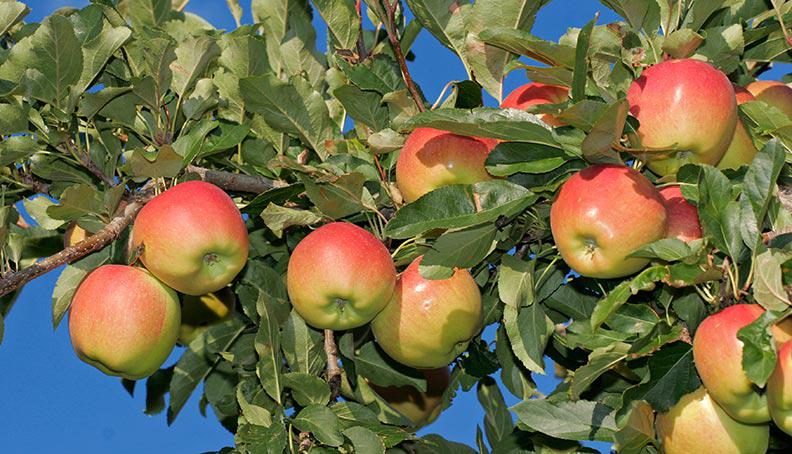 South Tyrolean apples
[4/4]
From the tree straight into your mouth… or the processing plant.
Farm quality you can taste ...
Discover the numerous products grown on our farm and enjoy the unique taste of freshly harvested products. Here you'll find various types of fruit and vegetables, jams, pickled vegetables, various syrups, apple juice and much more.
When you cook with the herbs from our herb garden, you can taste the many hours of sunshine South Tyrol is blessed with. In the morning our hardworking chickens provide fresh eggs for our breakfast. Of course, you'll find the eggs in your breakfast basket along with all sorts of other goodies.
Breakfast basket at the Gasserhof
For a healthy start into the new day.
Let us pamper you on your holiday on the farm and start the day with joy. Upon request, we can take a rich breakfast basket directly to your apartment in the morning.
In our breakfast basket you'll find only the best products from the farm and our region. In addition to a plate with various sausage and cheese specialities from South Tyrol, you'll find crispy bread and tasty rolls from our village bakery, butter, coffee, fruit or herbal tea, eggs from our happy chickens, juice and fruit spreads from the farm, depending on the season fresh fruit, muesli, milk and yoghurt from the region.

Breakfast is available throughout the duration of your holidays - at an additional price of EUR 12.00 per person and day. We kindly ask you to state your breakfast preference when you book your holiday.
Alternatively, we offer a sandwich service. Prices may vary according to your orders.