Gasserhof farm shop near Merano
Quality from the farm in South Tyrol...
You can buy our exquisite quality products either directly from our farm shop or at the market in Merano and the "Riffianer Dorfmarktl". Here at the Gasserhof we put all our love into our fruit spreads, syrups, juices, chutneys, pickled vegetables and much more. All our products are made by hand under the "Red Rooster" seal of approval. Farm products 100% from regional production.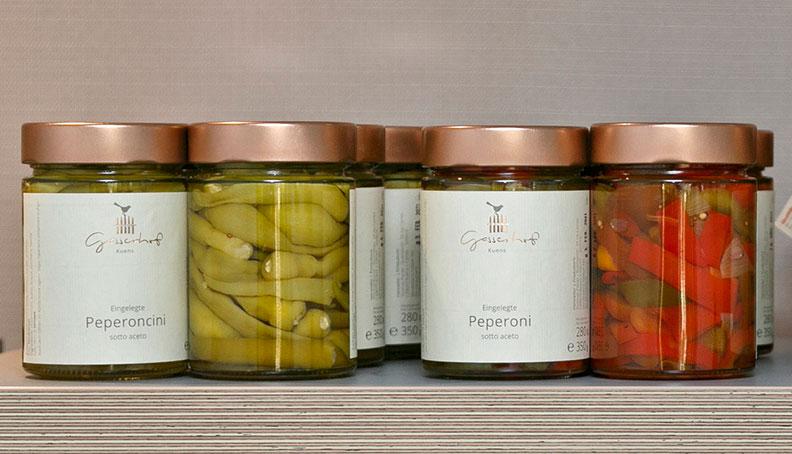 Pickled hot peppers
[1/2]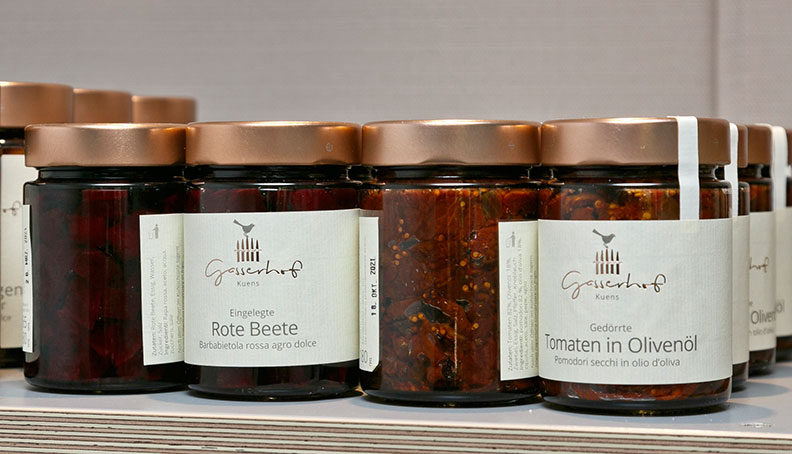 Pickled, dried tomatoes
[2/2]
Pickles & Sauces
Spicy or sweet – pickled in vinegar or oil – for connoisseurs
All Gasserhof delicacies have one thing in common; intense flavour without additives. We only put exquisite fruits and vegetables into our products and store them in preserving jars. Quality you can taste.

Try our pickled vegetables:
Gherkins, chilies, chilli peppers, courgettes, dried tomatoes
350 g each

Chutneys are fruity, exotic sauces - the perfect match with tasty cheese and barbecues:
Apple-chilli relish, pear chutney, fig mustard
150 g each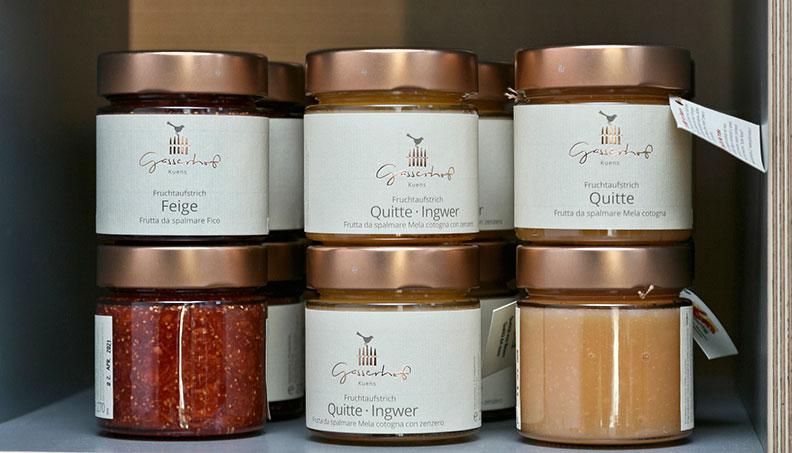 Fruit chutneys: fig, quince-ginger & quince
[1/2]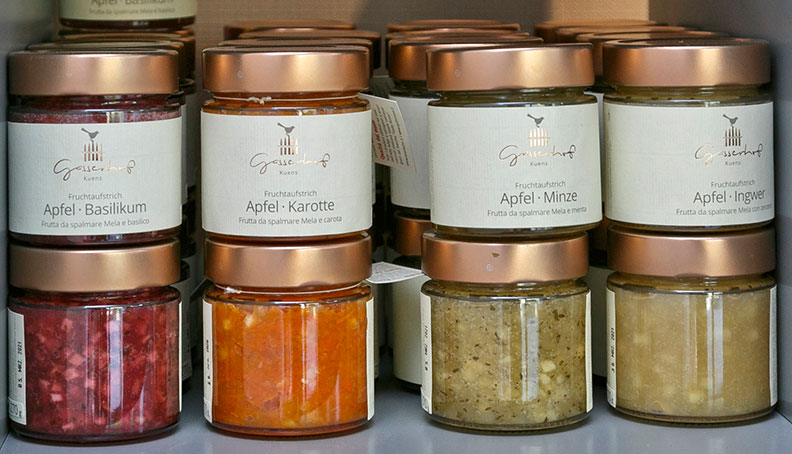 Fruit chutneys: apple ginger, apple carrot & apple mint
[2/2]
Fruit spreads
Sweet – sweet – sweet fruits from the Gasserhof
Our fruit spreads, which are made from hand-picked fruit of the highest quality, strike with an unmatched aroma. Thanks to the many hours of sunshine of South Tyrol, our fruits develop a strong natural sweetness. This allows us to process them into delicious spreads with a high fruit content and low sugar content. Of course, our fruit spreads are made without chemical additives.

Fruit spreads from the farm - the taste makes the difference:
Apple elderflower, apple ginger, apple carrot, apple mint, blackberry, fig, raspberry, red and black currant, cherry, kiwi, apricot, quince, quince ginger, peach, plum
290 g each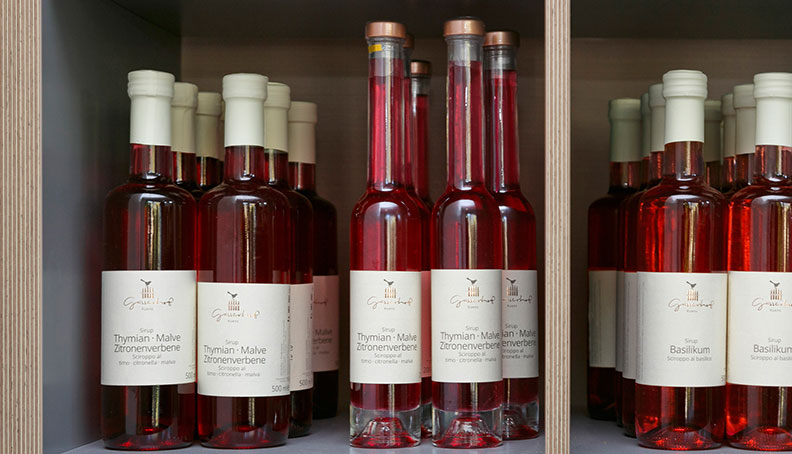 Thyme mallow lemon verbena syrup
[1/2]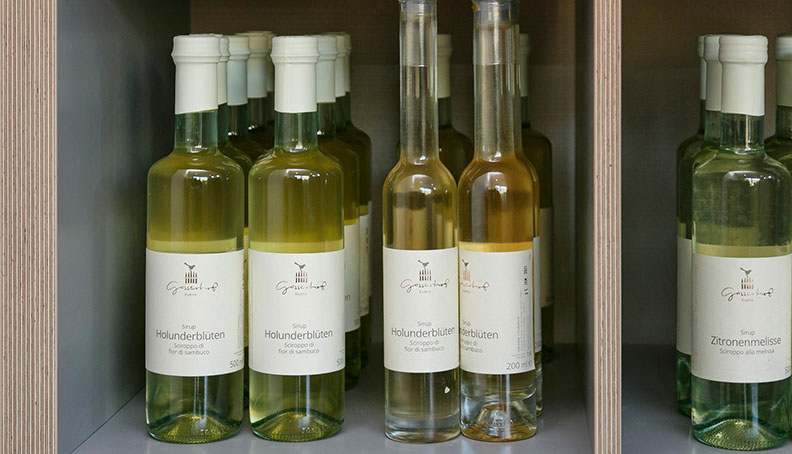 Elderflower syrup
[2/2]
Cordials
Full of taste from nature – pure South Tyrol
When making our cordials, we process fruits, flowers and herbs of all kinds into natural syrups according to traditional South Tyrolean recipes.

You'll find the following syrups in our farm shop:
Basil, gold balm, elderflower, herbs, mint, thyme and mallow lemon verbena, woodruff and lemon balm
0.2 l and 0.5 l each
Opening times
Farm shop & farmers markets
Farm shop
Thursday 2 p.m. - 6 p.m.
Upon request, we're happy to open the farm shop outside our official opening times.

Saturday market in Merano
Merano market on the Corso Libertà - in Merano, every Saturday from 9:00 a.m. to 1:00 p.m.
(Season March - end of October)

Rifiano village market
every first Wednesday of the month from 5 p.m.
Season: April throughout October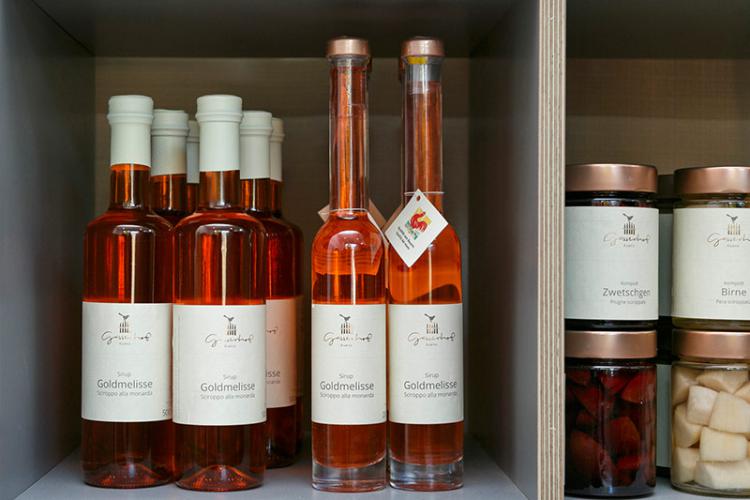 Syrup from the Gasserhof
[1/0]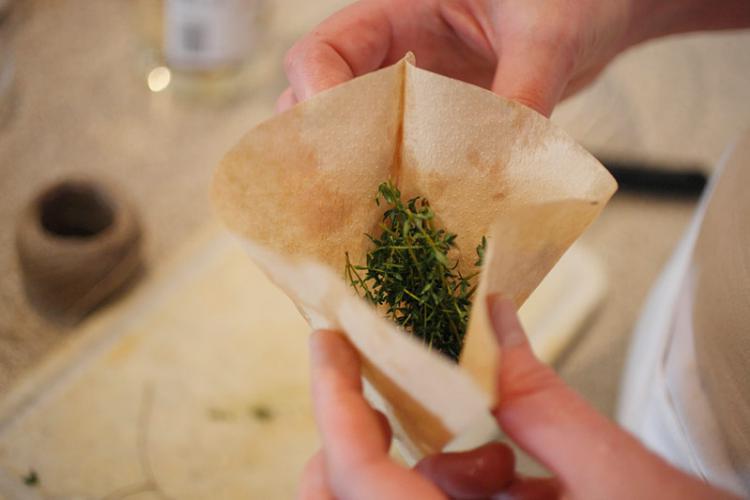 Processing at the Gasserhof
[2/0]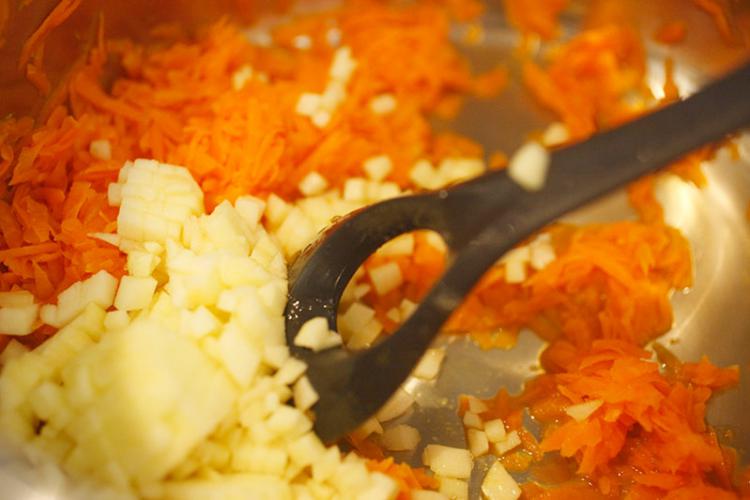 Handmade products
[3/0]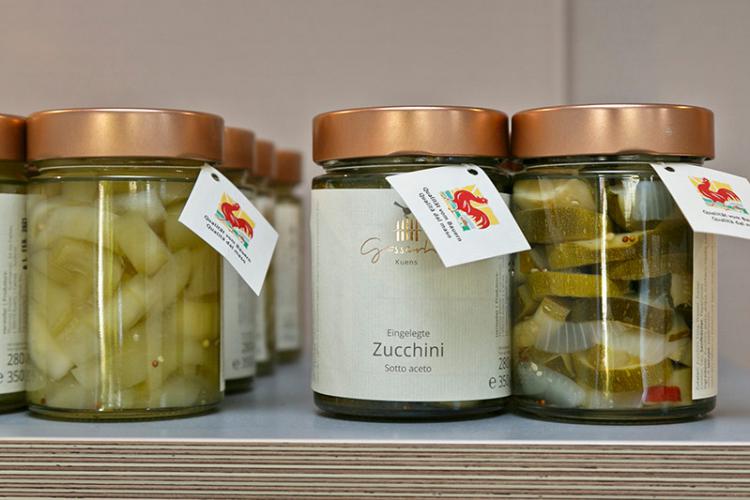 Pickled vegetables
[4/0]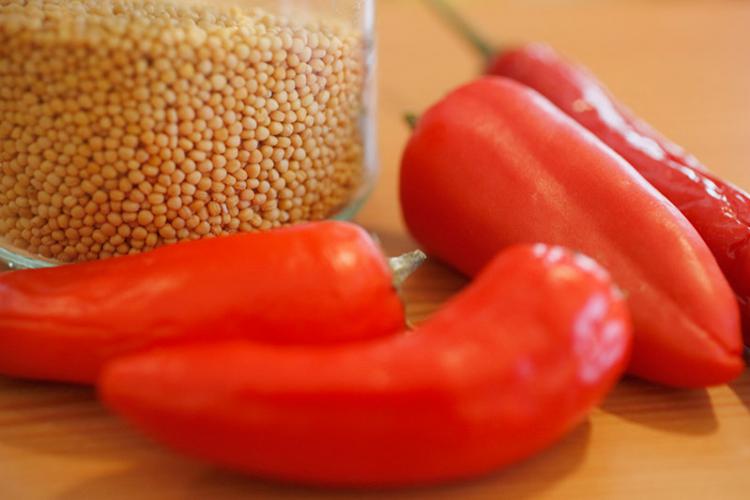 Our products only contain the best ingredients
[5/0]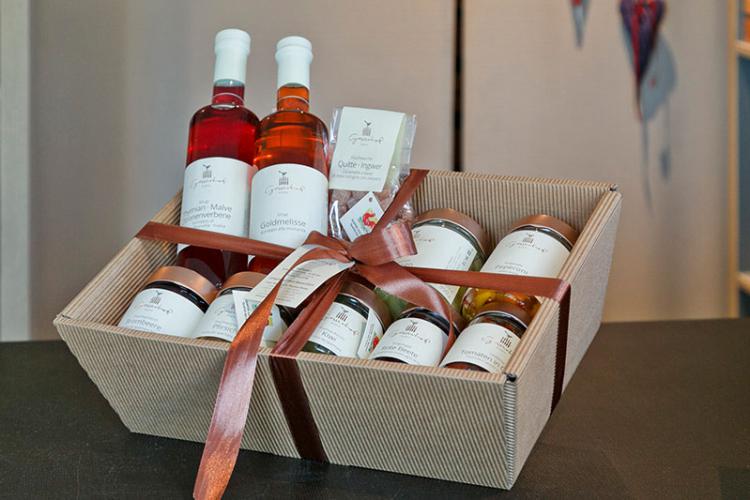 Gift basket with farm products for every occasion
[6/0]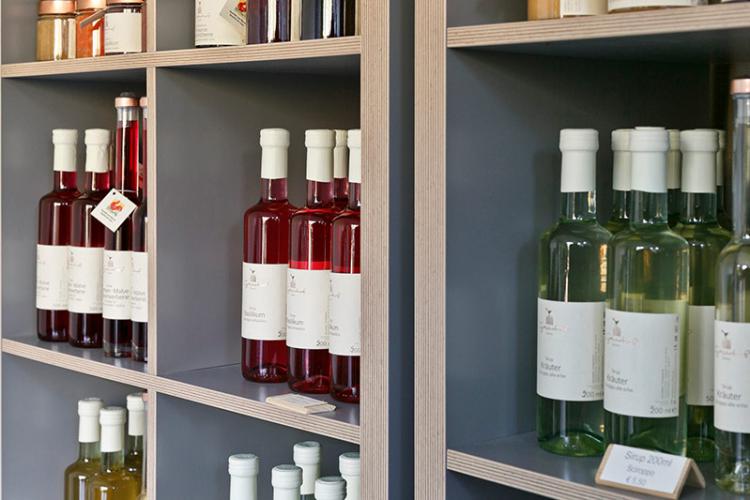 Farm products from the Gasserhof
[7/0]
Sweets from the Gasserhof
[8/0]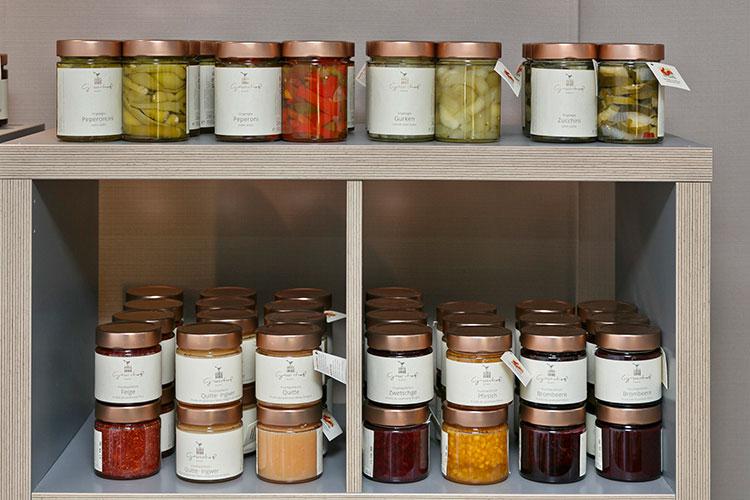 Pickled vegetables & jams
[9/0]